This Saturday July 7th is the Viscera Film Festival (more on that in a second) which I will be attending and reporting on for the site as well as Horrorphilia network.
Since I will be gone for almost a full week you can probably expect the site to be pretty quiet for that time period. I still don't own a laptop just yet (working on that, seriously) so I am not sure what my access to a computer will be for the duration of my trip.  I will have Episode #21 of the podcast up before I leave tomorrow night and then the next post you can expect to see is a write-up on the event and my experience there……so what is Viscera Film Festival  you ask?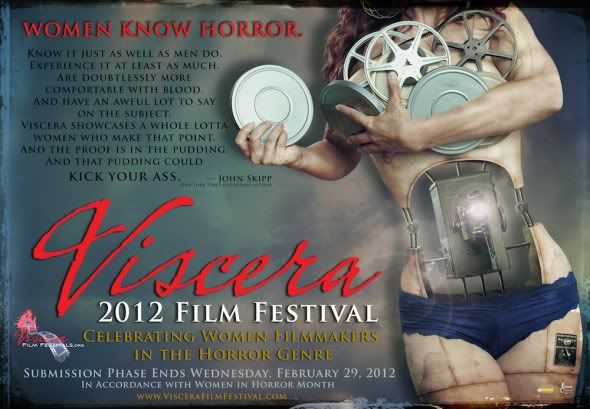 Not only is Viscera featuring a ton of horror shorts celebrating women but they are also kicking off the event by screening Danielle Harris's directorial debut: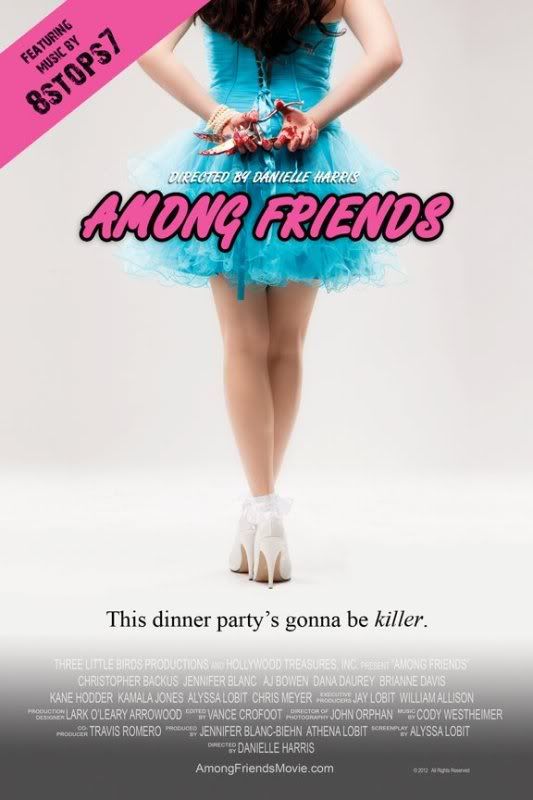 But wait, there's more….a lot more….
Mary Lambert ("Pet Sematary") is the Viscera 2012 Special Guest Speaker
and will be honored with the first ever Inspiration Award Onstage!
Gale Anne Hurd ("The Walking Dead", "Terminator"), Elizabeth Stanley ("Trailers from Hell"), Lexi Alexander ("Lifted", "Punisher: War Zone"), Susanna Lo, ("Manson Girls"), Michael Berryman ("The Hills have Eyes"). John Skipp (NY Times Best Selling Author), David Decoteau ("Creepozoids"), Brea Grant ("Heroes"), AJ Bowen ("The House of the Devil", "Among Friends"), Jewel Shepard ("The Return of the Living Dead"), Lynn Lowry, Amber Benson ("Buffy", "Drones"), Kamala Jones ("Among Friends"), Brianne Davis, ("Among Friends"), Jeffrey Riddick ("Final Destination"), and Diane O'Bannon ("The Curse").
Attending Filmmakers
Jennifer Blanc-Biehn ("Among Friends"), Alyssa Lobit ("Among Friends", Jay Lobit ( "Among Friends"), Barbara Stepansky ("Road Rage"), Paula Haifley ("Sheeties") , Rebekah McKendry ("The Dump"), Valerie Khoudari Ratner ("Sylvie"), Ashleigh Nichols and Eddie Beasley ("Summer of Zombies"), Jen Thym ("Bloodtraffick"), Peter Podgursky ("The Night Caller"), Tara-Nicole Azarian ("Sybling Rivalry"), and Sara Seligman ("Hawkins Hill").
And you never know who else might just show up to enjoy the festivities as guests!  This event is being offered at the ridiculously low admission fee of $11 which not only includes the entire festival, but it also comes with food & booze….yes booze!  $11 will hardly get you into a matinee show at your local movie-plex, so I implore you that if you're in the Los Angeles area, get out to the Viscera Film Festival at the Egyptian Theater in Hollywood!